Stop Cancer at Work welcomes new EU guidelines and list of hazardous medicinal products, but more needs to be done to protect workers
Employers, workers and Member States need to work together to raise awareness, enhance best practice and implement the guidelines and list of hazardous drugs in the workplace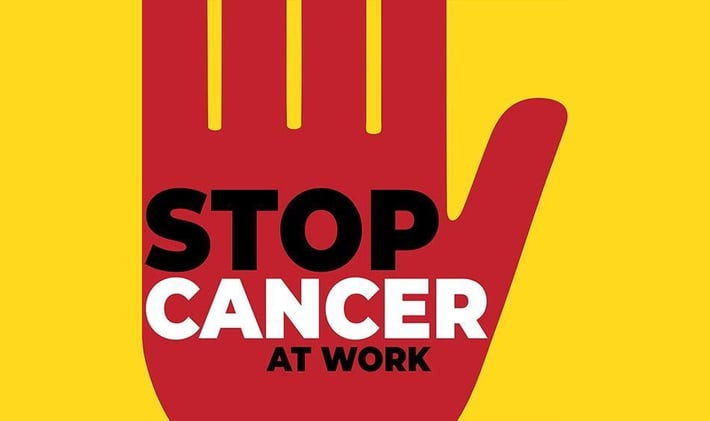 The Stop Cancer at Work coalition welcomes the new European guidelines for the safe management of hazardous medicinal products (HMPs) at work, which have been published today by the European Agency for Safety and Health at Work (EU-OSHA).
For years we have has been campaigning for better protection for workers exposed to these potentially life-threatening drugs. Every year more than 12.7 million healthcare workers in the EU are potentially exposed to HMPs which can mutate our DNA, cause cancer or are toxic to fertility and babies.
Employers, workers and Member States now all need to work together to raise awareness of the risks of HMPs, increase best practice and ensure that the guidelines are properly implemented and applied.
Although the guidelines will help prevent future occupational exposure of millions of Europeans to these drugs, further changes are needed in the European legislation to provide legal security for workers and employers.
The Stop Cancer at Work coalition calls on the European Commission to formally adopt and implement the agreed legal definition of HMPs in the 2022 Carcinogens, Mutagens and Reprotoxic Substances Directive (CMRD), and include it in Annex I during the legislation's next revision. 
Similarly, the Commission should also adopt and use the European Trade Union Institute (ETUI) list to indicate which HMPs fall under the legislative scope of the EU.
Overall, the guidelines set out that workers need to be protected throughout the whole life cycle of HMPs, from manufacture, transport, preparation, administration, laundry to waste disposal and that information needs to flow between these different stages.
The guidelines aim to reduce disparities between Member States and sectors by ensuring comprehensive guidance is available to all stakeholders and provide a useful reference point and support for training activities. They also set out a baseline for good practice by healthcare and veterinary workers handling HMPs across the EU. 
The guidelines will need to be revised regularly in the future, responding and adjusting to improvements in best practice and technology. 
Media Enquiries: Pablo Sanchez, [email protected] +32474626633